Imaginary and Real Well-Known Ropers
(If I have left any out, let me know: mailto:roperld@vt.edu)
(www.roperld.com)
A listing of Ropers on Wikipedia
Douglas Roper
, detective, is featured in several English novels by Roy Hart.
Scott Roper
in the 1997 movie Metro is played by Eddie Murphy; Scott is a hostage negotiator.
Officer Roper
is played by Grant Goodeye in the T. J. Hooker TV episode Blue Murder
Mrs. Roper
, a Cockney cleaning lady in the Agatha Christie's play Verdict.
A rental cougar named Roper.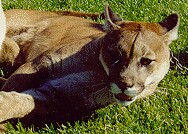 Schooners named Jane Roper, Richard Roper and Tom Roper in England
Not many of the European-ancestry Ropers in the United States had enough wealth to afford having slaves during the slavery period of the United States. One who had slaves was Henry Roper of Orange/Caswell County North Carolina. One of Henry's sons,
Moses Roper
was born to Nancy; a slave of Henry's. Moses became quite famous in England because he escaped slavery and wrote a
book about his life
, which is very explicit about the torture methods used by many slave holders. (Several universities use Moses' book in African-American studies courses.)
A picture of Moses
(He was 6'6" tall with white skin and kinky hair.).
A short biography of Moses
.
A Chronology of Moses' Life
John Roper
, Australian explorer; Roper Peak and Roper River are named after him. His ancesty is Lakenheath, Suffolk, England.
The
Roper-Starch Company
, originally Roper Opinion Research Company.
Connected is the
Roper Center for Public Opinion Research
at Univ. of Connecticut. This company was started by Elmo Burns Roper, Jr. (b1900 NE d 1971).
His ancestry is well known back through the
John Roper
who came to Massachusetts c1637 (see above).
However, I only know of his son Burns Worthington Roper and nothing else about his descendants.
I would appreciate getting more data on this family.
Roper Industries
of Bogart, Georgia is a publicly traded manufacturer of fluid handling,
industrial controls and analytical instrumentation for a diverse end market base.
Lanning Roper
(b 1912 NJ d 1983 London England) was a well known garden designer in England.
He immigrated there from the United States. He authored seven books and many magazine articles about designing gardens.
A book about his work is:
Lanning Roper and his Gardens
by Jane Brown, 1987.
His ashes were scattered over the gardens at Scotney Castle, Lamberhurst, Kent England.
He received an honors degree in Fine Arts form Harvard University in 1933.
He served in the U.S. Navy in WWII, and was in charge of Div 67 on D-Day.
He was commissioned as Prince Charles' landscape gardener in 1981 to do the grounds at Highgrove House in the Cotswolds.
His ancestry is well known back through the
John Roper
who came to Massachusetts c1637 (see above).
He married but had no children.
Myra Ellen Roper
(b 13 Dec 1912 York, England), Australian educator and author. Does anyone know about her ancestry?
Daniel Calhoun Roper
(1867-1943) of Washington, D.C. Born in Marlboro County, S.C., April 1, 1867.
Member of South Carolina state house of representatives, 1892;
Delegate to Democratic National Convention from District of Columbia, 1924, 1936;
U.S. Secretary of Commerce, 1933-38; U.S. Minister to Canada, 1939.
Died in Washington, D.C., April 11, 1943. Interment at Rock Creek Cemetery, Washington, D.C.
He was a graduate of Trinity College (now Duke University), Durham NC.
He is a member of the
Richard Roper and Ann Lewis family
Roper Hall at American University
in Washington DC was named after him.
J. Roper
was a map engraver in England c1800.
David Roper
, actor, played Chris Hawthorne in TV comedy The Cuckoo Waltz 1975-80 on ITV in England.
A boxer named
Jack Roper
boxed three exhibition matches with Jack Dempsey on 18 Nov 1931 in Kansas City Mo, 12 Dec 1931 St. Paul MN and 8 Feb 1931 Milwaukee WI. He fought Joe Lewis in 1951; here are pictures of that fight: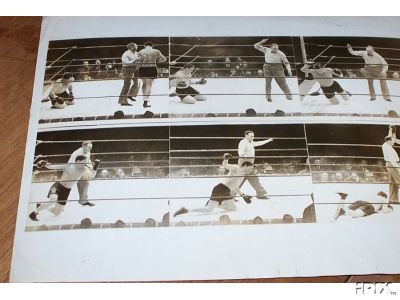 Elmer Ernest Roper
,
member of the Legislative Assembly of Alberta province of Canada
and Mayor of Edmonton, Alberta Canada 1960-63.
Edward Charles Roper
was a well-known fox hunter in Findon, West Sussex, England. He was from Etham, Kent, England and was Master of the Charlton Pack in 1675.
William Roper made a
List of Earthquakes.
(
List of Remarkable Earthquakes in Great Britain and Ireland During the Christian Era
, Lancaster: T. Bell 1892.
Does anyone know his genealogy?
Tim Roper
, metal furniture designer/maker in England.
David Roper
, England, World Freshwater Angling Champion 1
Kirsty Roper
from Manchester, England was Miss United Kingdom in 1988.
Paul Roper
, author of books about hiking in Scotland.
Grady Roper, civil rights hero
: Last time we checked in on former Wimberley art teacher Grady Roper, he had just been fired from the Katherine Anne Porter charter school for his role in protesting the destruction of a controversial student mural that contained an image of two men kissing. Administrators took it upon themselves to whitewash the mural at the insistence of the conservative charter school board, which had problems with the gay imagery and other "violent" aspects of the painting. Roper was fired after he let a student paint the First Amendment on a piece of plywood to protest the administrators' decision to destroy their artwork. These days, Roper spends his time working as an illustrator, housepainter, and sometime coffee barista, taking care of his young child, and publishing Proper Gander, his bimonthly magazine. Recently, he added another title to his résumé: plaintiff. Last week, Roper sued the school district, alleging they'd violated his (and his students') First Amendment right to free expression by whitewashing the mural and by firing Roper after he told the school's administrator, Dr. Yana Bland, that he was taking his story to the media. "Grady's primary motivation in all of this was trying to protect the students' right to express themselves freely by painting the mural," says Andrea Gunn, the Texas Civil Rights Project attorney who has taken up Roper's case. Administrators "labeled him a troublemaker and then they fired him." Roper, who's seeking actual and compensatory damages and reinstatement as an art teacher at the school, says he's not interested in reaping big financial rewards from the lawsuit. "I was hired to work a year for $12,000 and worked for three months [before being fired], so I think if the school was to finish our contract that would be more than compensation," Roper says. "But the main reason is that I'm hoping to set a precedent about school boards stealing entire walls full of people's art."…