Sylvester Howard Roper, American Inventor
Sylvester/Silvester Howard/Hayward Roper (b 1823 Francestown, Hillsborough, NH d Jun 1896 Cambridge, Middlesex, MA), builder of steam motorcycles and automobiles. He lived in Roxbury MA and died in 1896 in Cambridge MA while demonstrating his steam motorcycle. The motorcyle is in the Smithsonian Institution.
Does anyone know who his ancestors are? There was a Roper Caloric Machine in New York City. Was it Sylvester Roper's?
All that is known about Sylvester Hayward Roper's ancestry is that his parents are Merrick Roper bc1792 Sterling, Worcester, MA c 19 Feb 1861 and Susan Fairbanks b Francestown, Hillsborough, NH. Descendants of Merrick Roper and Susan Fairbanks.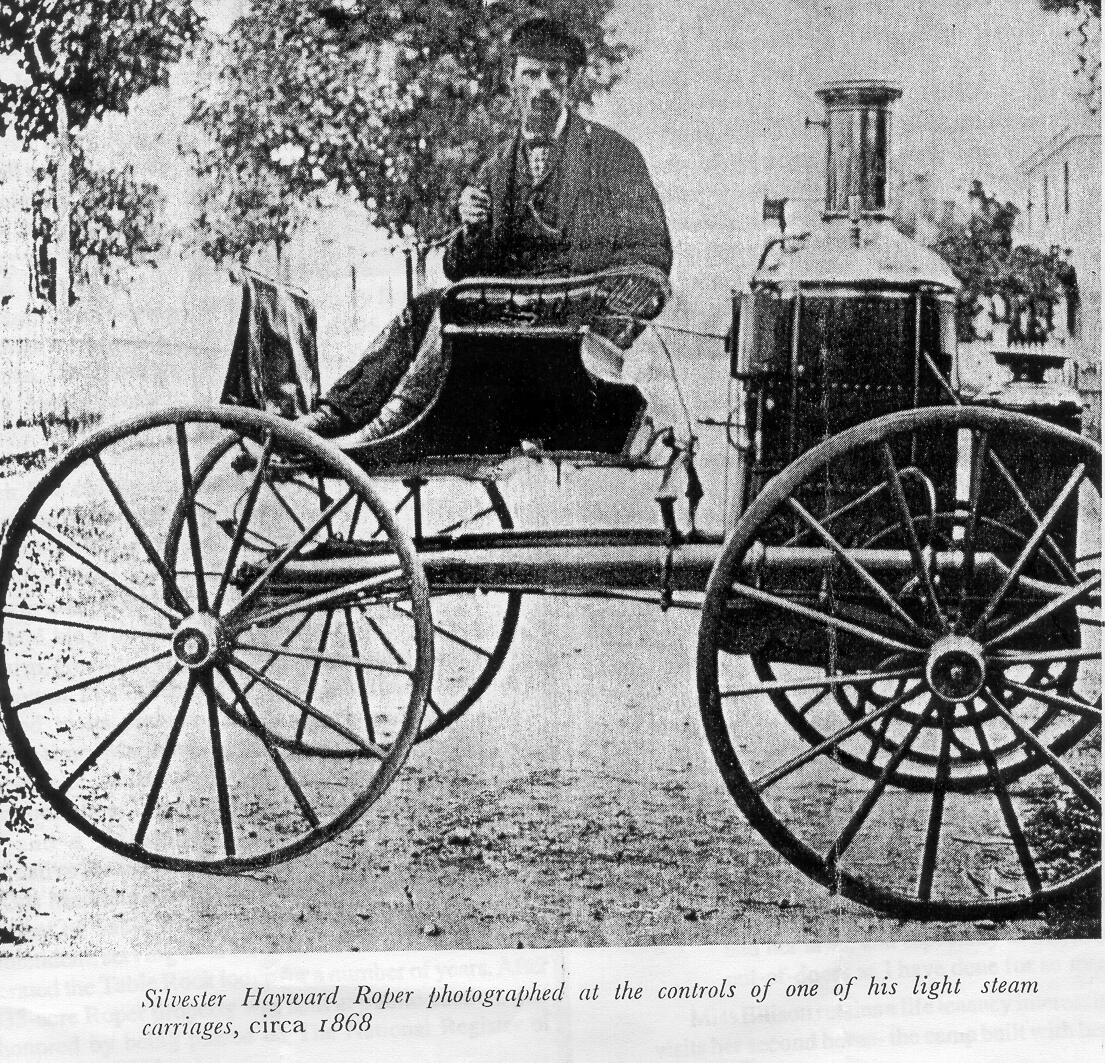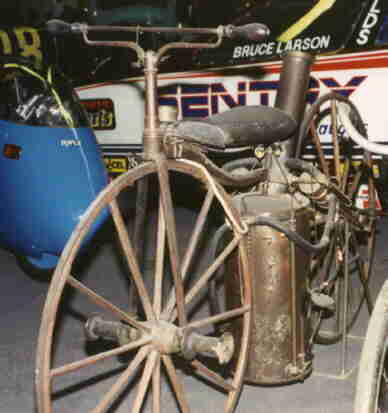 Sylvester Roper steam motorcycle on display at the Smithsonian.
From a Smithsonian Institute web page.
Here are some web pages about his steam motorcycle. (One is on display at the Smithsonian in Washington DC.):
The first cartridge repeater shotgun was invented by Roper in 1866. This was Sylvester Howard Roper. Here are some articles about the gun:
Sylvester Howard Roper's ancestry: RoperSylvesterHoward.pdf