L. David Roper
Professor Emeritus of Physics, College of Arts and Sciences
Virginia Polytechnic Institute and State University
Blacksburg, Virginia 24061-0435
---
My 80th birthday party at the Virginia Tech YMCA
Johann Von Goethe: "Nothing is more terrible than to see ignorance in action."
Walter Bagehot: "The great pleasure in life is in doing what others say you cannot do."
CONTENTS: Family | Background | Physics | Interdisciplinary Studies | Genealogy | Internet
Valley Interfaith Child Care Center | Aviation | Acting | Politics | Religion | Arnett OK
Bass trombonist Blacksburg Community Band | Sustainable Blacksburg | Skydiving
Foreign Travel | L. David Roper Vita | FaceBook | Virginia Tech
Triple Threats for the Human Future
Prediction of Global Warming
World Energy
Buy a BOGO LED flashlight and give one to people in the places of darkness.
RET Proto-Oncogene (Chromosome 10) and Medullary Thyroid Cancer
My favorite professor: Dr. William E.Neptune, Oklahoma Baptist University
My favorite web site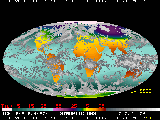 (Earth weather patterns)
Earth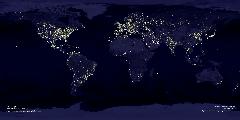 at Night
My favorites: Computer Programs
My favorite pieces of hardware:
Toyota RAV4 Hybrid



Maltron keyboard
It is claimed to cure repetitive-motion syndrome.
You can get it with a track ball on the center pedestal.
It takes a week or two to get used to it,
but then you hate using any other keyboard.
A less expensive version of it is the Ergomatic.


LG 31.5" monitor
Projects

Join the search for

extra-terrestrial intelligence.
Notes for talk on SETI.
Join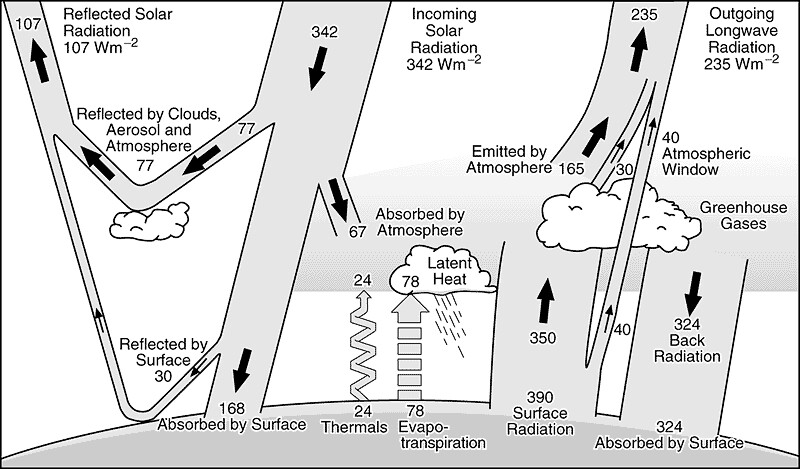 climate prediction.
Go back to the top of this page.
---
Children:
Tamra Dawn Roper Oliver (Barry Stephen Oliver) [Blacksburg VA]
Truda Gaye Roper [Roanoke VA]
Jeanne's children:
Christopher Frederick Howard [Richmond VA]
John Marcus Edward Howard (Julie Hermina McGhee) [Atlanta GA]
Grandchildren:
Tássia Araújo Roper (b 1986 Truda), Eva Marie Oliver (b 1988 Tamra) & Caio Araújo Roper (b 1991 Truda), Lucy Rose Howard (b 2000 Marc), Sadie Camille Howard (b 2003 Marc).
---
I was born on Friday, 13 December 1935 in Shattuck, Ellis County Oklahoma. I attended grade and high school at Arnett, Oklahoma, the county seat of Ellis County, graduating in 1954. I graduated with honors from Oklahoma Baptist University (Profile In Excellence award 1985), with majors in physics and mathematics and a minor in chemistry in 1958. I got the Ph.D. in theoretical physics from Massachusetts Institute of Technology in 1963. After two and one-half years as a postdoctoral appointtee at Lawrence Livermore Laboratory , in Livermore, California, I taught two years at Kentucky Southern College in Louisville, Kentucky. I joined the physics faculty at Virginia Polytechnic Institute (now Virginia Polytechnic Institute and State University) in 1967. I was Department Head from 1990-1995. In 1996 I took an early retirement option at half pay with no duties; I officially retired on 1 June 1998.
I did research and/or taught at the following times and locations:
---
I do genealogical research on the following families:
     
FAMILY      PERSONS IN FILES          PLACES    
Roper           320,000        U.S., England, Australia, New Zealand
Little          117,000            U.S. and Germany
Franklin        599,000        U.S., Canada, England, Australia, New Zealand

Other surnames associated with these families are:
Roper: Dysart, Flowers, Hall, Patton, Tallent
Little: Bruce, Cearley/Kerley, Dodderer, Eigener, Hunsucker/Hunsicker, Loudermilk, Murphree, Pope/Pabst, Odom/Odium, Yount, Zimmerman
Franklin: DeShane, Donnell, Folger/Foulger, Graves, Higginbotham, Lucas, Nelson, Sedore, Thomas, Vardy/Varty, Witcher

I am glad to share information about these families with others.
Many GEDCOM and descendants'-list files of my data are available for downloading at: L. David Roper Genealogy. I would like to receive additional information about these families, preferably as GEDCOM files to save typing.
My ancestral chart (222 kbytes) is available for viewing.
I taught a course on Genealogy Using a Computer and the Internet for the Virginia Tech YMCA Open University in March 2000, February 2001 and April 2001 and for Elderhostel at Mountain Lake in (Genealogy Using the Internet) October 2001 and (Genealogy Using the Internet and Genetics) October 2002.
A Lindows/Linux Genealogy Notebook Machine
How to install GRAMPS (Genealogical Research and Analysis Management Programming System) on Lindows.
---
I have a cable-line connection to the Internet at home. I created and maintain the following web pages:
---
I am on the Advisory Board for the ReStore of the New River Valley Habitat for Humanity, which builds low-cost house in Montgomery Co., Pulaski Co., Floyd Co., Giles Co. and the City of Radford. Make donations for these houses to New River Valley Habitat for Humanity, P.O. Box 570, Christiansburg VA 24073.
---
I helped run an airport when I was in high school. My wife, Jeanne, gave me a flying lesson for my birthday on 13 December 1993. I got the private pilot's license on 4 December 1996. I am certified to fly the Cessna 152 and Cessna 172. The Appalachian mountains around Blacksburg are a wonderful setting for recreational flying. An excellent introduction to flying with correct physics is See How It Flies by John S. Denker. After accumulating 181 hours and 711 landings, I recently decided to quit flying because of the large number of factors over which I had no control. I thoroughly enjoyed the thrill of it for five years.
If you are interested in aviation, you might benefit from my web page about VOR navigation:http://www.roperld.com/aviation/VORNav.htm.
My wife, Jeanne, gave me a flight in a powered glider at Mountain Empire Airport near Wytheville VA for my birthday in 2008, which happened in June 2009.
In August 2009 my wife, Jeanne, her brother, Pete, her son, Chris, and I skydived at Middle Peninsula Airport.