Lewis Little Family (Great-grandson of Capt. Daniel Little)
| | |
| --- | --- |
| | |
| Lewis Little (b 1808 d 1889) | Catherine Mariah Odom Little (b 1813 d 1897) |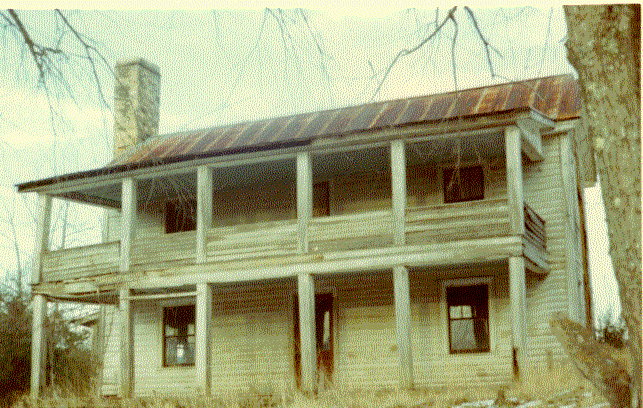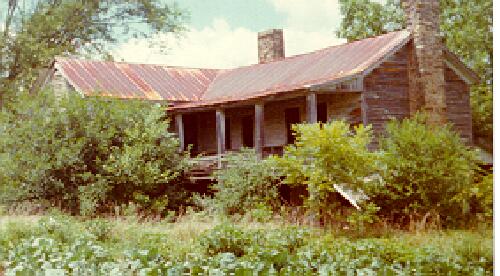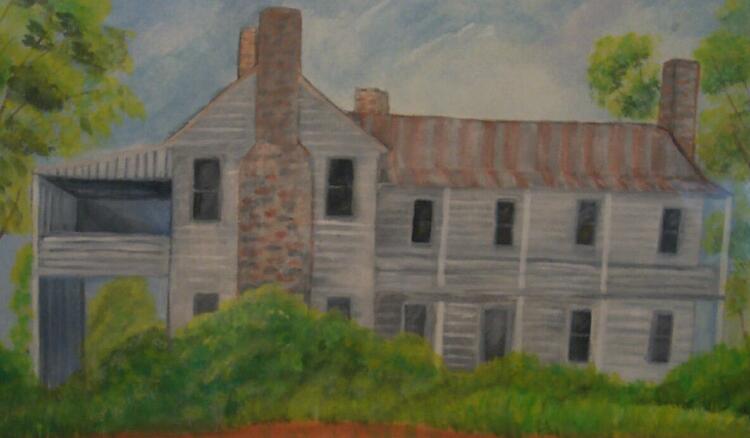 Painting by Mary Elizabeth Miller Shields, 5th ggd of Capt. Daniel Little and 2nd ggd of Lewis Little.
Three views of the house of Lewis and Catherine in Ivylog Community, Union Co. GA
Mary Elizabeth Miller Shields wrote the following about the house:
The discovery of gold at Dahlonega, Lumpkin County, Georgia and the subsequent gold rush in the late 1820s brought the William Odom/Sarah Yount family from Wilkes County, North Carolina to Lumpkin County, Georgia in the late 1830s. They were accompanied by their 9 or 10 children still living at home and their three married daughters, Catherine Mariah Odom Little, Lavinia Odom Teague and Mary Adeline Chapman with their spouses and young children. The entire party consisted of 28 to 30 people.
They soon realized that could not make a living mining gold, so they headed back to Wilkes County, North Carolina. When they had passed through Union County, Georgia enroute to Dahlonega, they fell in love with the beautiful country. On the homeward trek they decided to settle in Union County. The families all bought land in the Ivylog community. Lewis and Catherine selected a tract of land about midway between the village of Blairsville, Georgia and Murphy, Cherokee County, North Carolina, about one mile from the state line. Lewis built a log cabin for the family residence. As his family grew in size additions were made. Catherine and Lewis had 17 children, 14 of whom live to raise families. Threee of their sons fought in the Civil War, two in gray and one in blue. After the war was over, these sons married and resumed family life in the Ivylog community.
Caught up in the great western migration of the 1880s, ten of the children headed west to Christian County in southwestern Missouri. After a few years, five moved elsewhere in Missouri, Oklahoma, Texas and New Mexico.
Larry Little says that family tradition is that the house at Ivylog was built around the original log cabin, with the log cabin portion serving as the kitchen.
During the 1870s a railroad was built to Murphy, North Carolina. As a result considerable freight and passenger travel passed over the one road between Murphy and Blairsville, Georgia. Many travelers sought lodging along the way. The Lewis Little home, being midway between Murphy and Blairsville and sitting on a high knoll, was a natural place for travelers to seek lodging for themselves and their horses. In 1875 they sold the home place and moved about four miles north into Cherokee County, North Carolina.
Daniel Little (b 1846 d 1929)and Mary Bruce (b 1849 d 1917)Family
(Daniel is the 10th child of Lewis and Catherine)
[Children are in bold red. Only 6 of the 11 children are present.]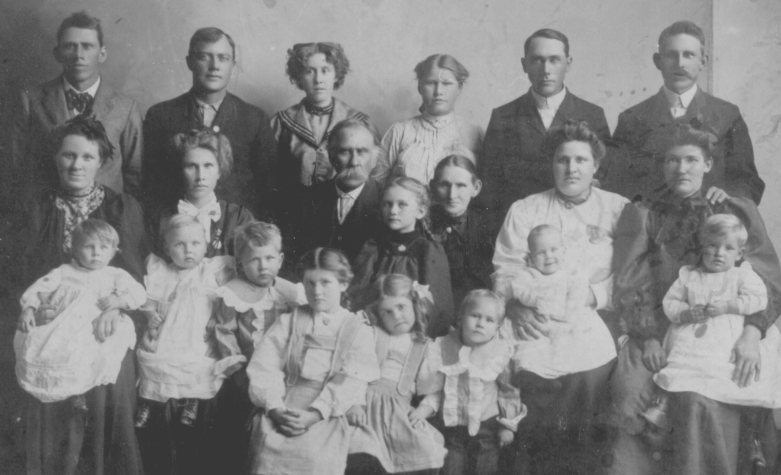 Back Row: Robert Lawson Little, Wesley Elsworth Shue, Ida Myrtle Little, Della Little, Elisha Brankley Gregory, David Zebulon Little
Middle Row: Bertha Mabel Wise Little, Zera May Little Shue, Daniel Little, Ida Gertrude Gregory, Mary Bruce Little, Missouri A Little Gregory, Louisa Turner Little
Front Row: Milton Lafayette Little, Paul E Shue, Robert Frederick Gregory, Neva Little, Mary Lorena Little, Daniel R Gregory, Virgil L Gregory, Roy E little
Another child of Daniel Little and Mary Bruce is Amanda Cordelia Sarah-Catherine Little. Here she is with her parents and one set of grandparents and one of her daughters and granddaughters.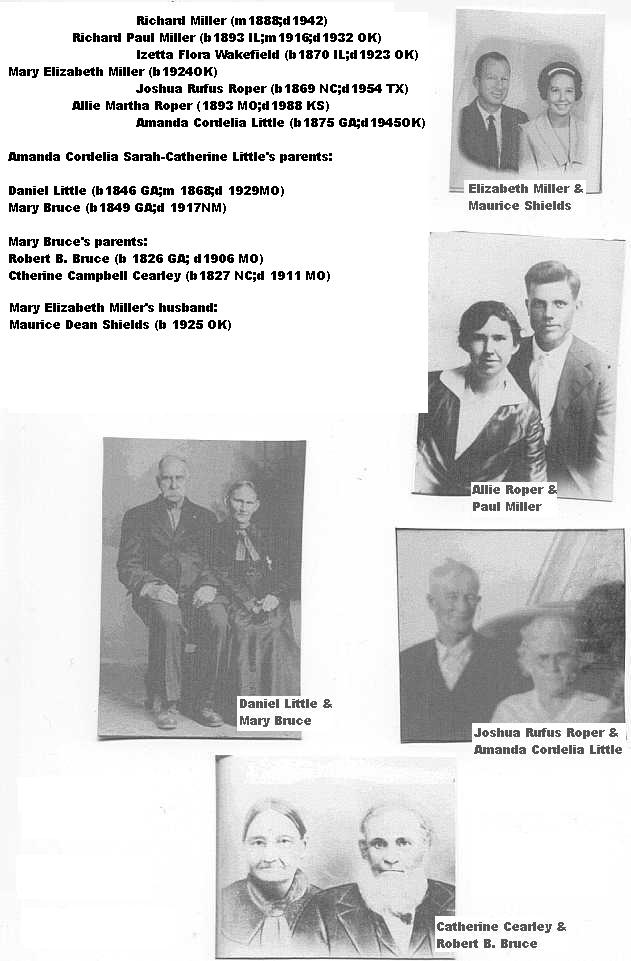 Go back to the top of this page.
L. David Roper genealogy web page.
Captain Daniel Little web page.